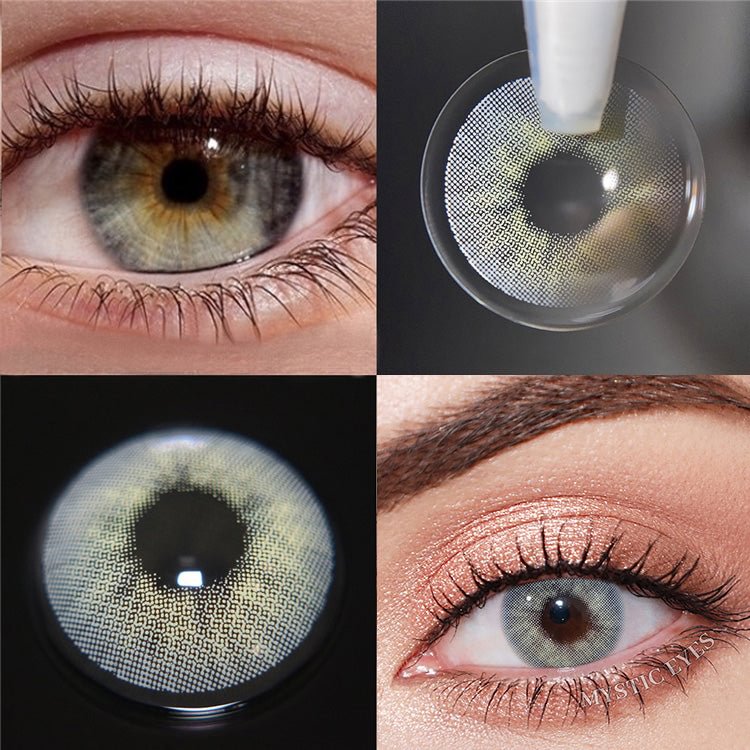 Description:

Lenses on different eye colors will show different effects.
Pictures for reference only.
Change your eye color with this amazing soft contact lenses! Make Your Eyes Look Bigger.

Features:

It helps change the color of pupils, makes your eyes look bigger and get you more beautiful.
Nice for Party, Cosplay, Fashion Show, Halloween Makeup, etc.
Safe, comfortable and durable, can be used for 6 months
Fashion and popular among female and male.
Here at MYSTICEYES, we simplify things for our customers.
Follow our instructions on how to properly wear and care for your lenses.
We'll break them down for you in the simplest steps!

*Please contact us as soon as you realize you need to change the delivery address or cancel the order as once it is shipped we cannot change the address. If you have any questions, please give us a shout at [email protected] . Our customer service team will do all they can to help you!
*To see a list of countries we ship to and estimated shipping times, click here
*RE: COVID-19, click here