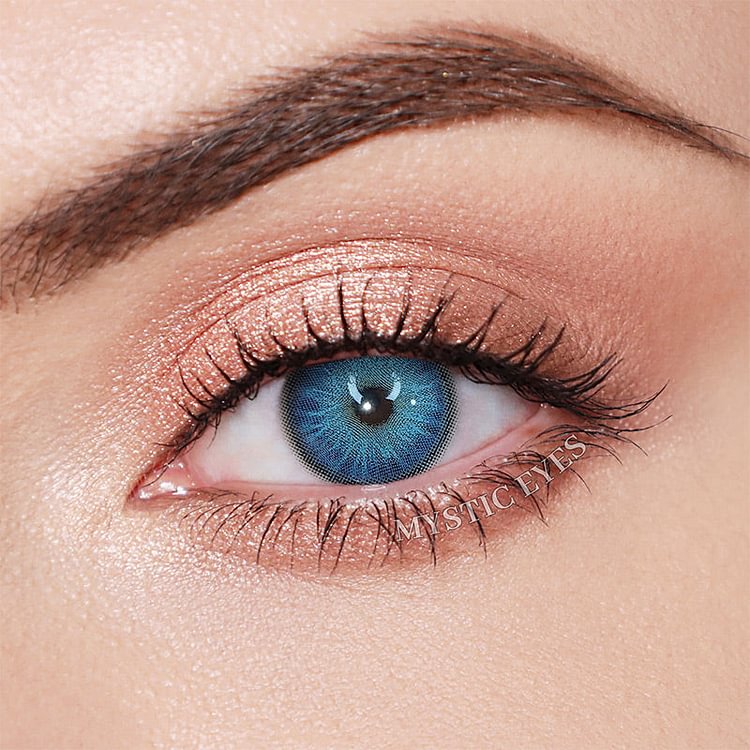 This design has SMALL PUPIL SIZE so it completely covers the natural eye color. However, vision will be slightly affected/blurry due to this (tunnel vision). Not suitable for reading and driving.




The pupil hole on this lens is small to give it a very natural appearance and may or may not cloud your vision. By making this purchase you are acknowledging the information provided. This is a gorgeous new style lens that's 100% opaque due to the first layer of color being white and the design put on top of that producing a complete color change. Due to the multiple layers of color to achieve the hand-painted design this lens is slightly thicker and your eyes may need a couple of days to adjust.  Dupes for FX eyes hand-painted lenses. 


UV CUT: Prolonged UV exposure is harmful to skin and eyes, can increase your risk for cataracts and other serious eye conditions. These lenses are able to provide 75% protection from UV-A and 99% protection from UV-B radiations.


Ionic: These lenses contain more water content, allowing in more oxygen to relieve your eyes and provide all-day comfort.


High moisture content: These lenses are made from soft lens material that contains more moisture, which provides all-day comfort.
The fit and feel of the lenses will vary per person.


Lens structure: These lenses are coated with newer technology so the color coating will not be directly on your cornea.


Lens type: These lenses have rounded edges so they will provide a natural, friction-less wearing experience.
Here at MYSTICEYES, we simplify things for our customers.
Follow our instructions on how to properly wear and care for your lenses.
We'll break them down for you in the simplest steps!

*Please contact us as soon as you realize you need to change the delivery address or cancel the order as once it is shipped we cannot change the address. If you have any questions, please give us a shout at [email protected] . Our customer service team will do all they can to help you!
*To see a list of countries we ship to and estimated shipping times, click here
*RE: COVID-19, click here