ABOUT US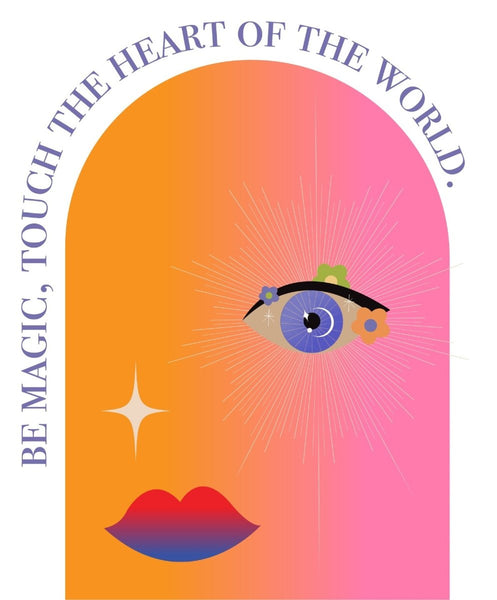 WHO WE ARE ?


MYSTIC EYES is moving forward to be the trendsetter and revolutionize the way people look. The magic secret to success in MYSTIC EYES' business is in our hearts. Owning a responsible self-control manufacturing line with a team of high-skilled workers and a dedicated marketing team enables us to deliver superior custom contact lenses at affordable prices to all of our beloved customers across the globe.
We have been a part of the success of our community, including our customers, influencers, creators who are talented beautiful people who have never stop creating and being magical. We have always been sticking to our vision of an affordable lens brand that supports young creators. That means, when you pick up some lenses from MYSTIC EYES, you feel relax knowing that you are getting an excellent product without having to break the bank and the rest is just to focus on your creativity.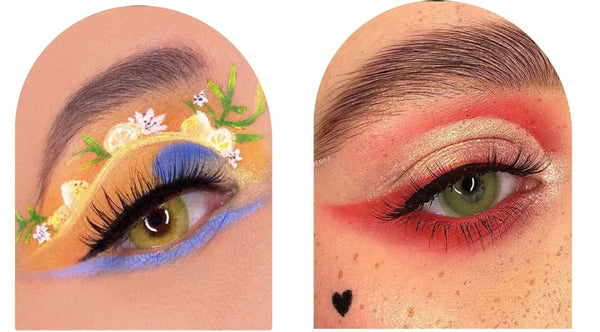 OUR MISSION

It's awesome. It's magical. It revolutionizes your look that awe people.
MYSTIC EYES is not only a brand but a concept. We encourage beautiful souls to go "into the mystic" – where the unknown and endless possibilities of creativity are still untouched, to explore different beauty concepts, ideas, and art forms, to boldly express your unique creations to the world. We want to share the same dream as you - young and aspiring creators, to be a magician in a world of colorful and magical fantasy. So, the whole world would go "It's friggin' magic".

Magic lies in our community. Our mission is to build "The Mystical Crew", a diverse community, a place where authenticity and uniqueness thrive, where ideas are shared and where people are welcomed and appreciated. No matter who you are, where you are from, your skin colors, your gender identity, we are united by art, happiness, and creativity. Be magic, touch the heart of the world.
OUR FACTORY
HIGHLIGHTS
Years of industry experience, safety & quality controls.


Here at MYSTIC EYES, we are committed to providing top-tier quality contact lenses with our products all carried CE marked and ISO approved. With more than 30 years of industry experience, we have gained trust from prominent clients in the world, including South Korea, Japan, United States, United Kingdom, and Singapore. We ensure that our contact lenses are made of high quality to meet clients' requirements by strictly follow international standards of production. Our strict process even includes soaking our lenses in boiling water to guarantee that the quality is maintained well in some hot/extreme environments, so you can feel confident to wear them day or night.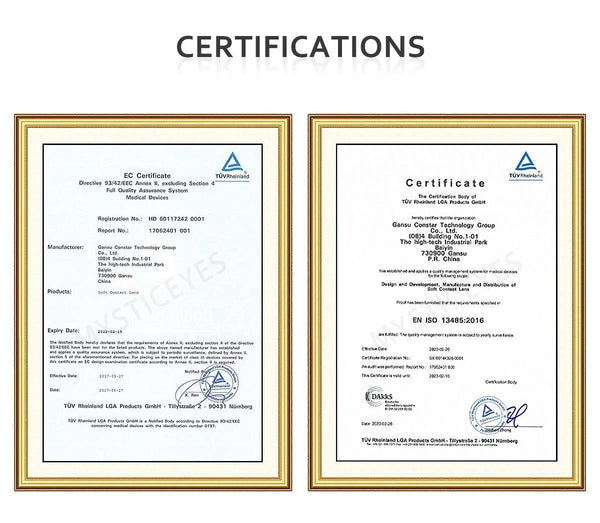 F2C model, fair pricing


The model of our business is factory-to-consumer (F2C), which means we own an in-house produced factory. Having a complete and professional manufacturing system with quality controls, we have the proven power of direct distribution of our products to the global customers without going through resellers. No traditional markups, that is how we keep fair pricing for our quality products. We know how to rock it!

At MYSTIC EYES, we always continue to improve our products and services to give our customers the best experience. You are looking for contact lenses that can help you see to your best potential? MYSTIC EYES is your ultimate place to go!